Read Time:
9
minutes
Are you looking to get verified on Instagram? If so, you're not alone! With millions of users around the world striving for social media success, it can be difficult to stand out. Knowing how many followers are needed to get verified on Instagram is an important part of the journey.
This blog post aims to answer that question, offering insight into the process and giving actionable tips to help you reach your goals. So read on and start your journey towards Instagram verification!
Benefits of a Verified Instagram Account
A verified Instagram account gives your profile an extra layer of credibility and authority. It is especially helpful for businesses, brands, and influencers – as it provides a stamp of approval from the platform itself, letting users know that you are indeed who you say you are.
Having this badge also signals to potential partners and sponsors that they can trust your content and that you have a significant following. You also get access to additional promotional tools, including Instagram Live chat and the ability to add links to your stories.
How Many Followers Does it Take to Get Verified on Instagram?
The short answer is: there is no exact number of followers needed for verification. In other words, whether your Instagram account has 50 followers or 500,000 followers – it does not impact Instagram verification process one bit.
Yep. You heard that right. You may as well have a million Instagram followers, and you may be rejected for Instagram verification. And on the other hand, you may have just a few hundred followers, you might get your Instagram verified in a matter of days.
Examples of Verified Accounts with Low Followers

Here is an example of an Instagram account with a verified badge with just 15,000 followers at the time of writing. It should be noted that this particular Instagram account was verified back when it had only 297 followers.

Here we have another Instagram account that was verified, as per their own blog, back when they had just 400 followers. Yes, that's right. Their Instagram profile was verified with just 400 followers.
Can I get verified with a 1m+ Instagram followers?
No. There is no follower requirement for verification. Whether you have 20 followers or 20 million followers, this is irrelevant when it comes to Instagram verification.
Your follower count has zero impact on the process of Instagram verification. If an agency or marketer claims that you need a certain number of followers for verification, you can safely assume that they are giving you false or misleading information.
What are the requirements for Instagram verification?
The requirements for Instagram verification can be broken into two categories. The first, we'd call it 'core' requirements. And the second, we shall call them 'additional requirements'. So, let's begin.
Core Requirements
The most important requirement when it comes to getting your Instagram account verified is your online-presence. What do we mean by online presence?
In simple terms, what happens when people search for your name on Google or Google News? Are there articles about you from reputable news and magazine sites? Are there entries about you, your career, your work on well-known websites?
You see – Instagram will only verify people who are considered as 'person of interest or importance'. Now, Instagram can never know who is or who isn't a person of interest for every city within every country of the world.
Imagine expecting an Instagram employee from American to have knowledge of famous movie actors of Greece or Serbia.
Instagram employees, thus, rely on validating the 'interest' a person has via a quick Google search.
In short, the one and most important thing you need for verification is PR on reputable and known websites. This means that if you get articles about you published on lesser known blogs or your friends website, or on a random site from Fiverr – that will not work. Instagram will only consider a PR article 'worthy' if it is from a reputable and notable website.
At least 5 such articles are required in order to be truly eligible for the Instagram verification badge. In fact, during the verification process, when you apply via the app, you will have the option to provide links to your PR articles.
In a scenario, when the Instagram employee does a Google search on you, and immediately sees articles on you from Forbes, HuffPost, Times, New York Times and similar sites – well you'd get verified on Instagram in no time!
Additional Requirements
These are additional things that you can do to increase your chances to get verified on Instagram. However, these steps only matter if you have fulfilled the core requirement about PR and online presence.
Profile Photo – A clear and professional profile photo can help improve your chances to get verified on Instagram
Instagram Bio – A professional bio is a huge plus point when it comes to Instagram verification
Website – A personal website is a great plus point when it comes to verification
Posts – You must have at least one post on your profile in order to be eligible to get verified
Parallel Verifications – If you have verified accounts on other platforms, like Facebook, Twitter, TikTok or YouTube – that can further increase your chances to get the Instagram verification badge.
It's fairly easy to build a website using tools like Wix.com. For a professional bio, you can check out Famium and copy-paste a bio template from there.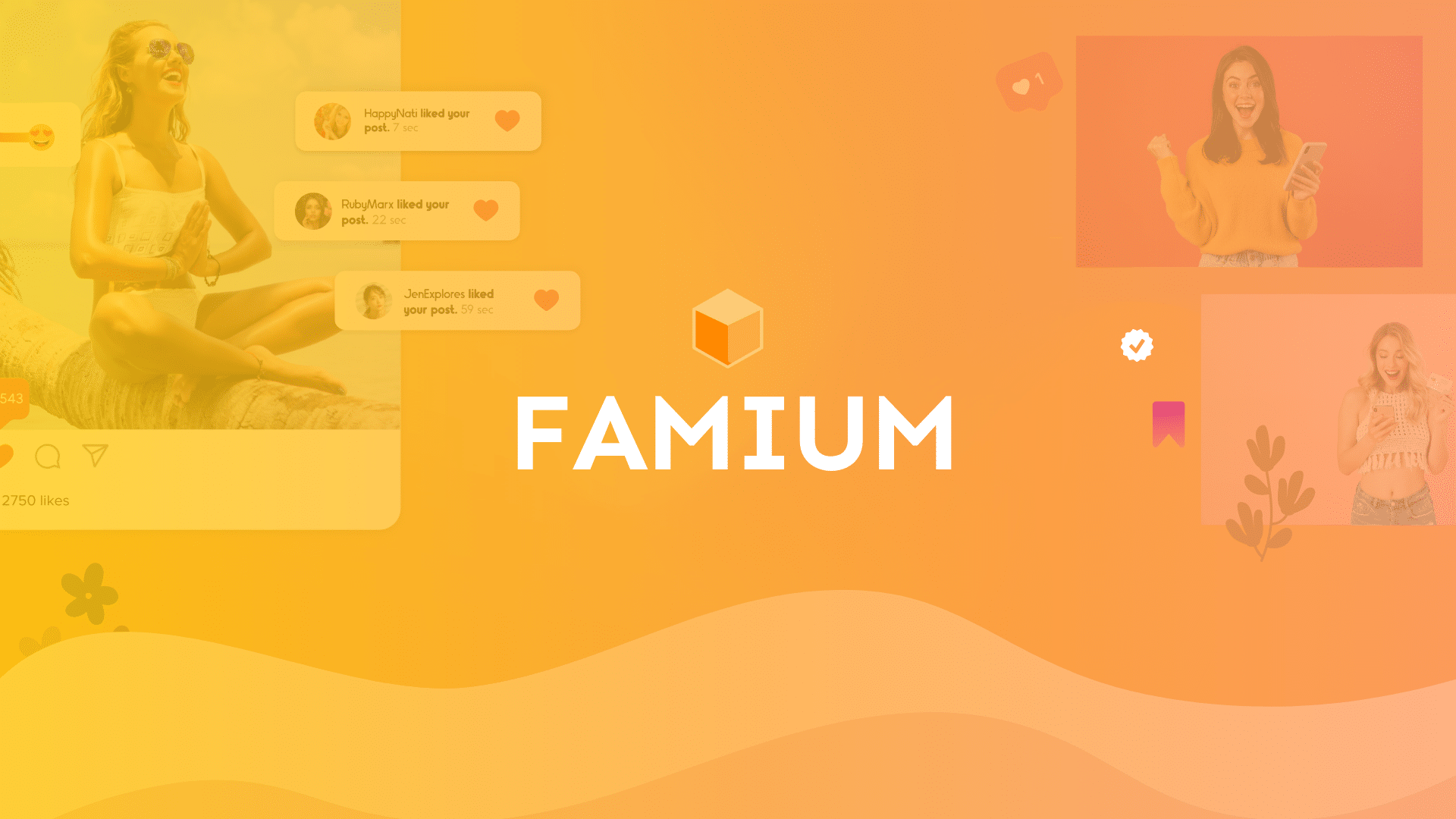 It is important to understand that verification badge is granted by a real person at Instagram. In other words, whatever it is that you can do, to give a great impression, will surely help your chances. Given that you have fulfilled your 'core' requirements, a professional bio, profile photo and website will paint you in a great light.
What type of articles do I need for verification?
In order to get verified on Instagram you will require at the very least 5 articles on reputed and well known online news and magazine sites.
While we have an extensive blog on PR requirements for Instagram verification, we'll go over a few key points here –
Full Features –
You'll require articles that are full features about you/your business. In other words, you cannot have articles that are partially about you, or just have a quote from you. Such articles will not count.
Press Releases –
Your articles cannot be press releases. These need to be full featured staff, editorial or contributor pieces. You cannot simply make a press release and have it published on dozens of websites. Remember – such articles will mention 'Press Release' at the bottom of the article, which will immediately disqualify the article.
Sponsored Content –
The next thing you need to be careful about is 'sponsored posts'. There are variety of websites that will publish posts in return for payment, and mark your post as 'sponsored content'. As you can imagine, such articles will not help you get the verification badge.
Reputable & Notable –
This is perhaps the most important thing you need to watch out for. Is your article on a reputable news site? Is this a reliable news site? What do we mean by 'notable' and 'reputable'? In simple words, are these sites well-known? Verified accounts almost always have coverage on reputable news magazines!
What types of accounts can get the verified badge?
Not all types of Instagram accounts can get the verified badge. Here is a list of accounts that can apply for the Instagram verified badge.
Influencers and Public Figures –
If you are a celebrity, public figure or influencer, you can get the blue verified badge. This means that your audience is larger than an average account and have wide reach.
Brands & Companies –
These accounts need to be associated with brands and companies in order to be eligible for verification.
Sports Teams & Athletes –
Sports teams, athletes and organizations can also get the verified status if they are associated with a known sports brand or athlete.
Media & News Organizations –
Media and news organizations like TV channels, newspapers or magazines can also become verified on Instagram. These accounts need to be associated with an official and reputed organization.
Creative & Entertainment –
If you are a creative professional or entertainer, you can also get verified on Instagram as long as your portfolio is impressive and/or you have achieved success in the industry.
Government Officials –
Government officials such as politicians and government departments may be eligible for verification.
Activists & Causes –
Verified accounts are also granted to activists and causes that are associated with reputable organisations.
Note: In most cases, regardless of the niche of your Instagram profile, you can be considered a 'public figure' provided you can secure enough notable PR. Whether you're an entrepreneur or a working professional in any industry – with the right PR and online presence you can be considered a 'public figure'.
Types of Accounts that May Not Be Eligible for the Instagram Verified Badge
Certain categories of Instagram profile niches are not eligible for Instagram verification. These include – general interest accounts (cat, dog, nature niche pages), fan page accounts (fan pages on celebrities), and accounts that violate community guidelines.
Instagram Verification FAQ
Can you have more than one verified Instagram account?
Yes, it is possible to have more than one verified account under the same name or under the same registered business. Many businesses have language specific accounts.
Do I need a Facebook page to request verification?
No, you do not need to have a Facebook page in order to get verified on Instagram.
Can I get verified if I have official business documents?
Not at all. Business documents including trademarks do not help with verification. Not every business in the world is verified, in fact only a tiny minority are. In order to get your Instagram verified, you need PR on multiple news sources. Only when you have articles and mentions on multiple news sources that are notable and reliable, you may be eligible for verification.
Can I apply for verification if someone is impersonating me?
This is a myth. Having Instagram users impersonating you does not get you verified. If this was the case, you can create dozens of Instagram accounts yourself and impersonate yourself in order to get your Instagram verified. Impersonation can help your case if you already have the required PR. Creating multiple accounts will not help.
Can fan accounts be verified?
No, fan pages are not eligible for verification despite how much PR they may have. You may be able to submit requests via the app, but, rest assured, these will not get approved.
Can I request verification if I have less than 1000 followers?
Yes, there is no minimum follower count that you need to get the coveted blue badge.
Can meme accounts get verified?
Well, yes and no. This is a tricky niche. As an example, if your meme account is a company that is registered and has a lot of PR and a great deal of Instagram presence, and is highly searched for – then yes, you can certainly apply for the blue tick. However, if it is just another meme account (similar to a fan account), where you are posting user generated content, then no, you will most likely not succeed getting verified on Instagram.
What do I do if I get rejected for the blue check?
It's highly possible that despite plenty of PR, your application may get rejected. This is because Instagram automatically processes verification requests via an AI system. This means that your verification request doesn't reach a real human in most of the cases. The only way to work around this is to apply via an agency, like Fresh Engagements, who can apply on your behalf and submit the account verification request to a real person at Instagram.
Conclusion
Instagram verification is a great way to increase credibility for your profile and boost engagement. It also helps protect you from online impersonation. To get verified, you need to have plenty of notable PR as well as meet certain criteria set by Instagram. If your application gets rejected despite having all the requirements, you can try applying through an agency that specializes in Instagram verification.
Good luck!